Cable Ramp
Made from very tough rubber, and specifically designed and manufactured for us. These ramps will protect up to five separate cables from vehicles and foot traffic. With a maximum load of 5000kg and replaceable hinges these fulfil their purpose and more.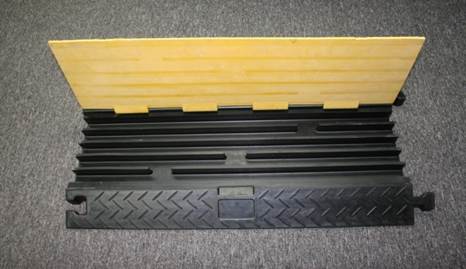 The measurements are:
Length 900mm
Width: 445mm
Height: 55mm
As an additional bonus, at SES, we are able to engrave companies logos on the top, for the added level of individuality.