Installed Products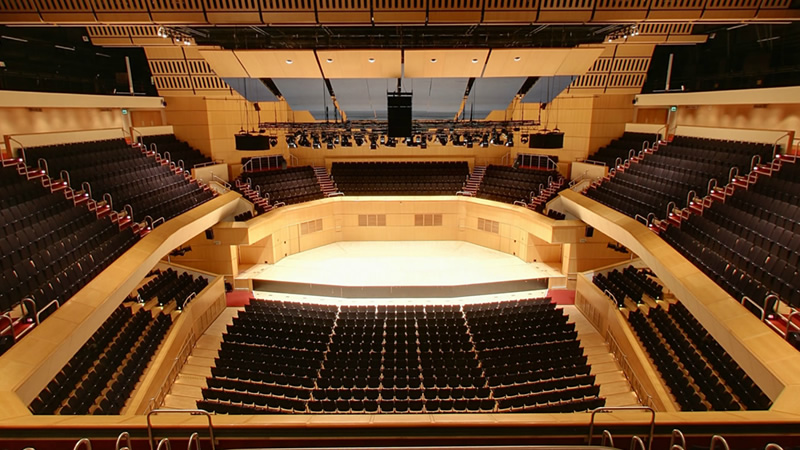 The Glasgow Royal Concert Hall
The design of permanently installed panels is one of the most important phases that SES is involved in. The units can be designed to meet spatial as well as operational requirements and may incorporate interfaces with other products being installed. We have designed and built panels for a number of leading venues and auditoriums within the UK as well as worldwide . In addition we are able to produce outlet panels for installation on moving or flying stagework as well as galleries and battens. Full manufacturing drawings can be supplied prior to manufacture and these are maintained for a minimum of ten years after the installation is complete.
By their very nature, panels are virtually always unique to their purpose and destination. They can be wall mounted or free-standing, and finished in a variety of colours (black being by far the most common). We are also able to engrave or silkscreen front panels and labels. Panels without sockets can be fitted with terminals. We can build the units to accommodate almost any type of electrical control and incorporate other manufacturer's components and control circuitry. Circuit protection is always from premium brand manufacturers and can incorporate specified manufacturers if required.
For the Theatre market, we manufacture bespoke panels for installation during the construction or refurbishment stage. For temporary and touring company applications, we also manufacture a range of boxes fabricated from flame retardant high-density polyethylene.

All the products above are examples of the different types of products we have produced, they are designed to individual specifications. For further information please contact us directly.