Powerlock
SES are now an offical distributor of Phase3 Powersafe
The Powersafe range of connectors are the only fully compatible connectors with all ITT Powerlock, Litton Veam, Syntax and Amphenol, this is regardless of the manufacturer. They come in four types:
Line Drain

Line Source

Panel Drain

Panel Source
There are two ranges, one rated at 500A and the other rated at 800A.
All of these connectors are designed and manufactured in the UK, to the strictest quality control, and are all tested prior to marking to 1000 Volts.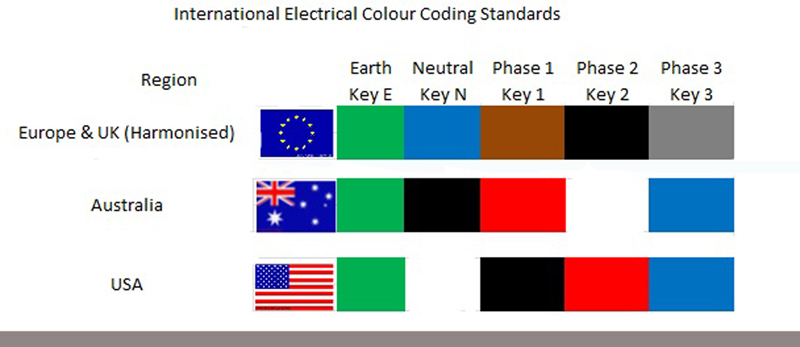 Line connectors
These connectors have been tested in some of the toughest environments around the world, and due to their impressive technical capabilites, rugged construction, reliability, and added safety features they are the most popular choice for professionals in the entertainment industry.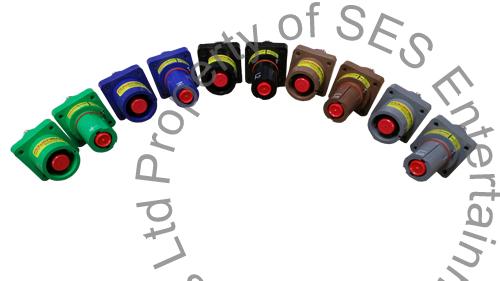 Panel Mount connectors
Some of the added safety and performance enhancements are:
Increased current carrying capacity

Increased short circuit ratings

Increased ingress protection rating

Reduced insertion force

Improved cable strain relief

Improved impact resistance

Mounting plates

Rubber hand grip for ease of coupling and added impact protection

800A maximum

Colour coded and mechanically keyed to prevent connection errors

Flame retardant

Locking mechanism to prevent accidental disconnection underload

Finger-proof contact to prevent access to electrical contacts when uncoupled

IP67 ingress protection

High impact bodies and high temperature resistant materials

Integral cable strain releif

Metric EN compliant cable glands, with increased cable clamping range

No special tools required for assembly

Daisy chain hook-up system